Multilingual Outreach
Our multilingual outreach services are a staple of our programming. They are designed to support immigrant families with culturally and linguistically competent services, connecting them with the information and resources that they need until they achieve self-sufficiency.
The Quincy Community gateway
These services center around our community service desk. For many newcomers to the area, this desk is one of their first stops. Our multilingual staff assist new immigrants in getting settled in the area. We help clients to understand and access such systems as health insurance and healthcare, childcare, public school, and tax assistance. This same population comes to us when times of hardship and crisis arise: we often help with applications for food stamps, low-income housing, and legal representation.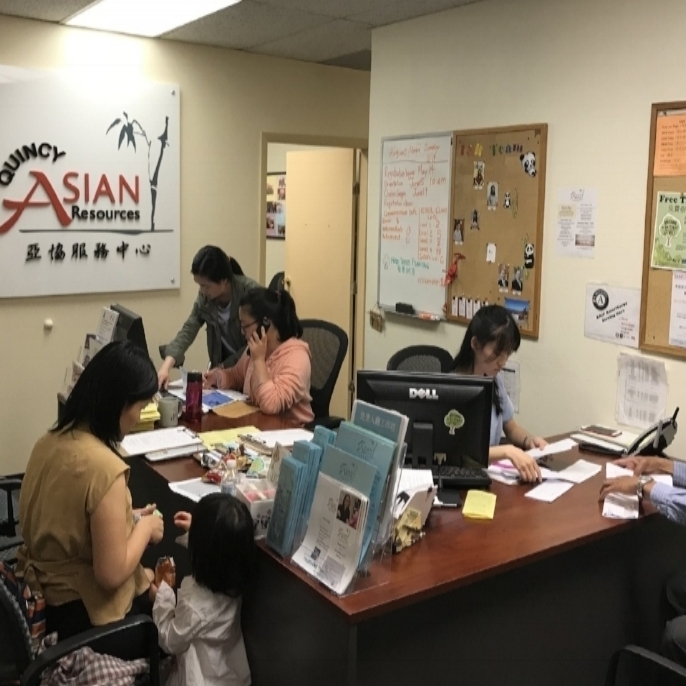 Community Translation
Our translation team are regularly out in the community providing translation to such partners as Quincy Public Schools and the Quincy Housing Authority.
Community Programming
Our outreach staff coordinate recreational and social programming for the immigrant community, such as Chinese painting, calligraphy, and Tai Chi.
Community Workshops and trainings
We bring in experts in issues relevant to our community to speak on issues such as immigration rights, the naturalization process, health coverage for immigrants, financial literacy, employment, and domestic violence.
asian senior Services & Programs
QARI provides a network of services and programs to the Asian seniors in Quincy and the South Shore. Our services provide social, physical, and emotional support to the seniors and help them to engage in activities that they find its meaningful and enjoyable. One of the programs we offer is Survival English for the Elderly, taught in Cantonese and Mandarin.